Private View
To coincide with Whitechapel Gallery's November First Thursday, Leyden Gallery is hosting a private view with a live performance.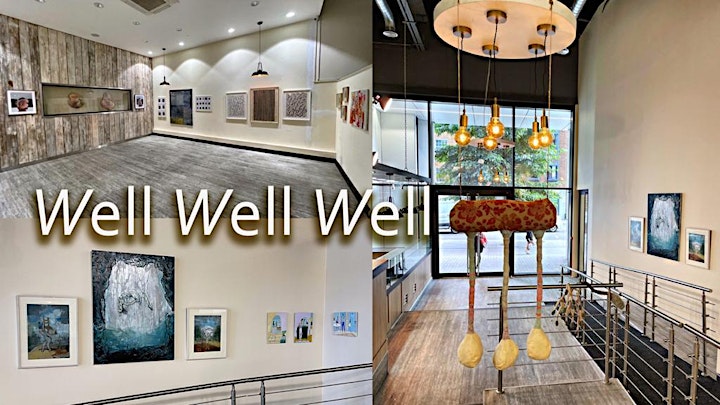 To coincide with Whitechapel Gallery's November First Thursday, Leyden Gallery will be hosting a private view of their new exhibition Well Well Well.
In their current exhibition, Leyden Gallery presents, in a transformed vacated space, a group exhibition of 12 artists, all of whom explore the theme of Wellness in unique ways.
Damaris Athene | Evangeline Baldwin | Karen Christensen | Rosina Godwin | Susan Keshet | Mathilde Lebreton | Debbie Lee | Claire Mont Smith | Levin Pfeufer | Ann Norfield | Kristina Page | Alison Poon
Wellness is a theme which has been of immense importance over the last 18 months, with unprecedented circumstances taking many of us away from family, leaving others with financial difficulties and taking a toll on our wellbeing in a variety of different ways. During these challenging times, many individuals have turned their minds to wellness in all its forms by taking an introspective look and returning to normality with a new sense of self, health, and personal awareness. Well Well Well… encompasses a range of artists, some who have had wellness at the heart of their practice for a long time, others who have used art during Covid and lockdown as a cathartic practice, and others who look to a more scientific approach. Several of the artists have wellbeing related careers alongside.
This exhibition is a continued development of their Ghost Space exhibitions, which started following Covid's enforced lockdowns in 2020, which left empty offices and spaces in the City of London.
The ongoing exhibition will run until the 12th March 2022, allowing the showcasing of many more artists, events and for the gallery to engage with artists, collectors and the public alike. All artworks will be available through the space and on the Leyden Gallery website.
On the first Thursday of each month, over 150 East London Galleries join together in an evening of exhibitions, events, talks and private views